Welcome to
a new era of
working
At South/City/SQ, we believe in working and playing hard in equal measure. Every success is celebrated, every moment is an opportunity to be seized. With work-life balance a key focus in the modern workplace, staff wellbeing is an important consideration.
Comfortable office spaces, breakaway green areas and quality amenities help to attract and retain the best talent. Take advantage of the precincts various health and lifestyle operators. Healthy, happy staff contribute to greater productivity and the best business outcomes.
Artist Impression — Typical Floorplate
The versatile floorplates can be adapted to different business needs and unique ways of working. These shared work spaces encourage the casual collision of ideas and create an energetic environment for innovative thinking. Let the panoramic views to the Brisbane CBD through full-length glass windows inspire your work day.
South/City/SQ takes pride in mixing business and pleasure, all in one place. Plan a client meeting at an elegant restaurant. Step out for a quick coffee run. Get together for a team brunch or perhaps some afterwork drinks. The opportunities are endless.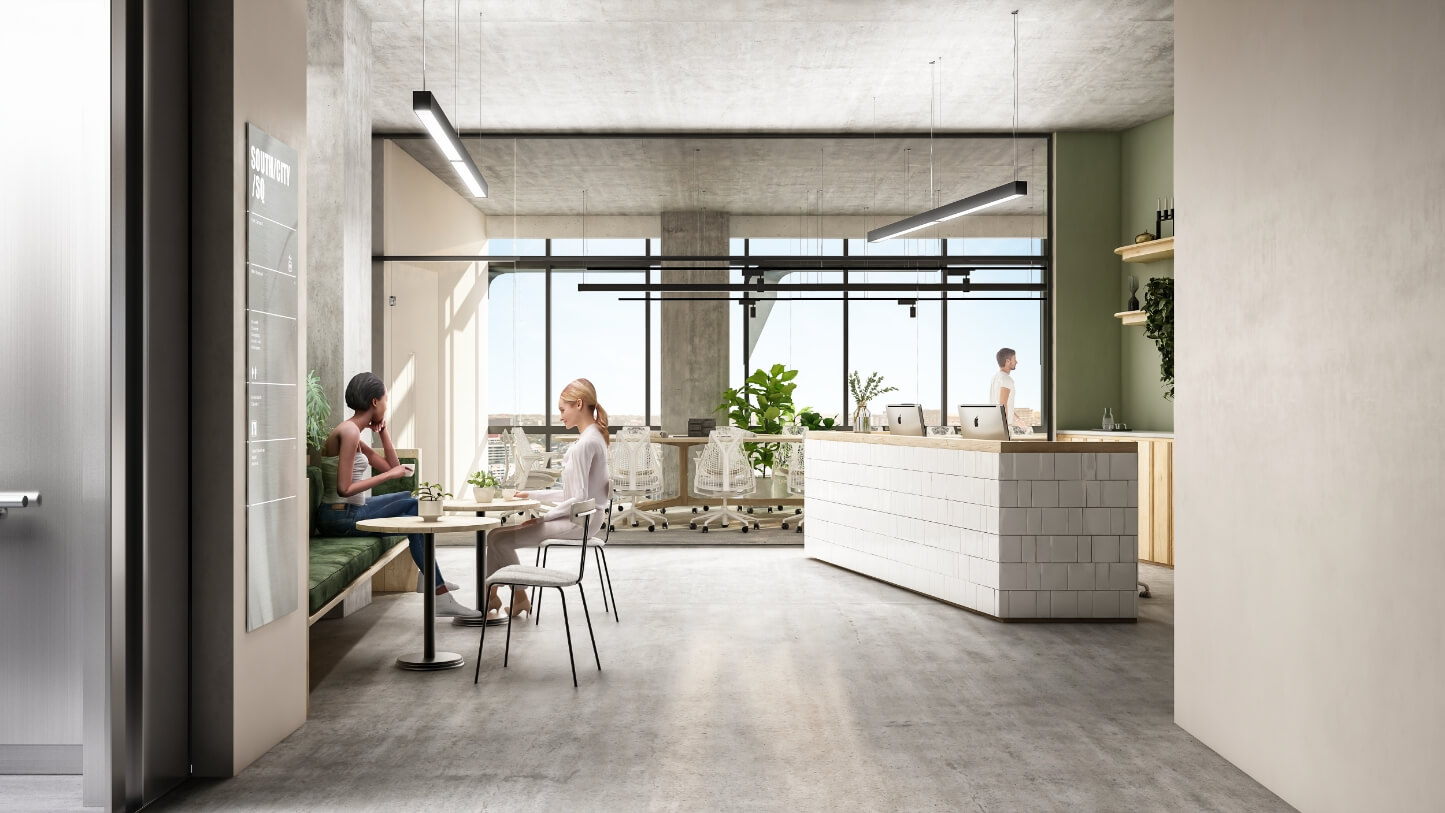 Artist Impression — Reception

18,000+sqm of commercial offices and suites
18,000M+sqm
419 retail car parks. 1,800 spaces across
residential, retail and commercial
419
High-speed internet
and Wifi Connect
WIFI
Electric car charging
stations
CHARGING
STATIONS
Premium end-of-trip facilities include quality bathroom, locker rooms and bike racks
Premium
end-of-trip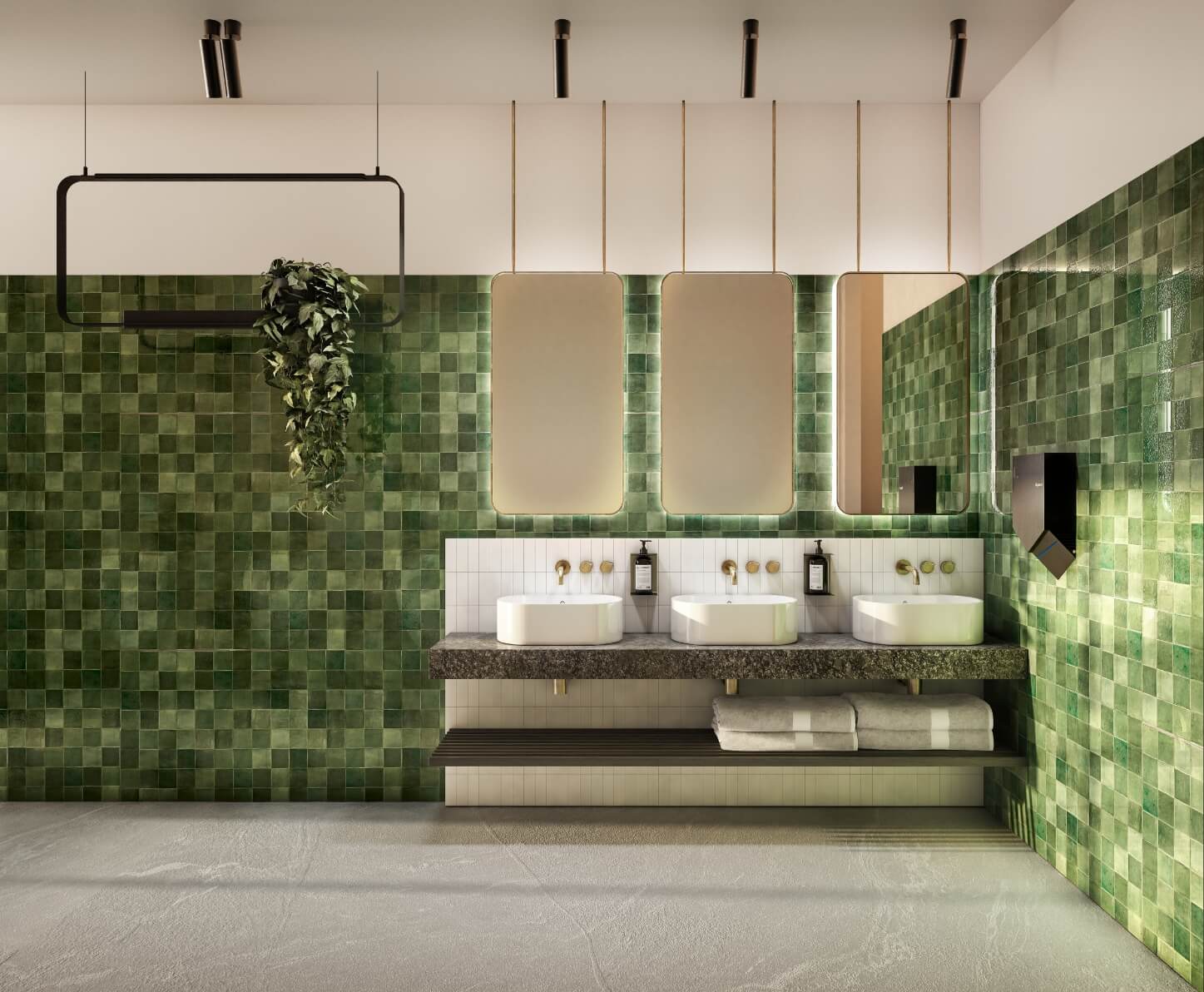 Artist Impression — End of Trip Facility
After the daily commute or a workout at the gym, freshen up with the building's premium end-of-trip facilities. Look forward to well-designed bathrooms, quality locker rooms and bike racks, a space dressed in calm, natural materials.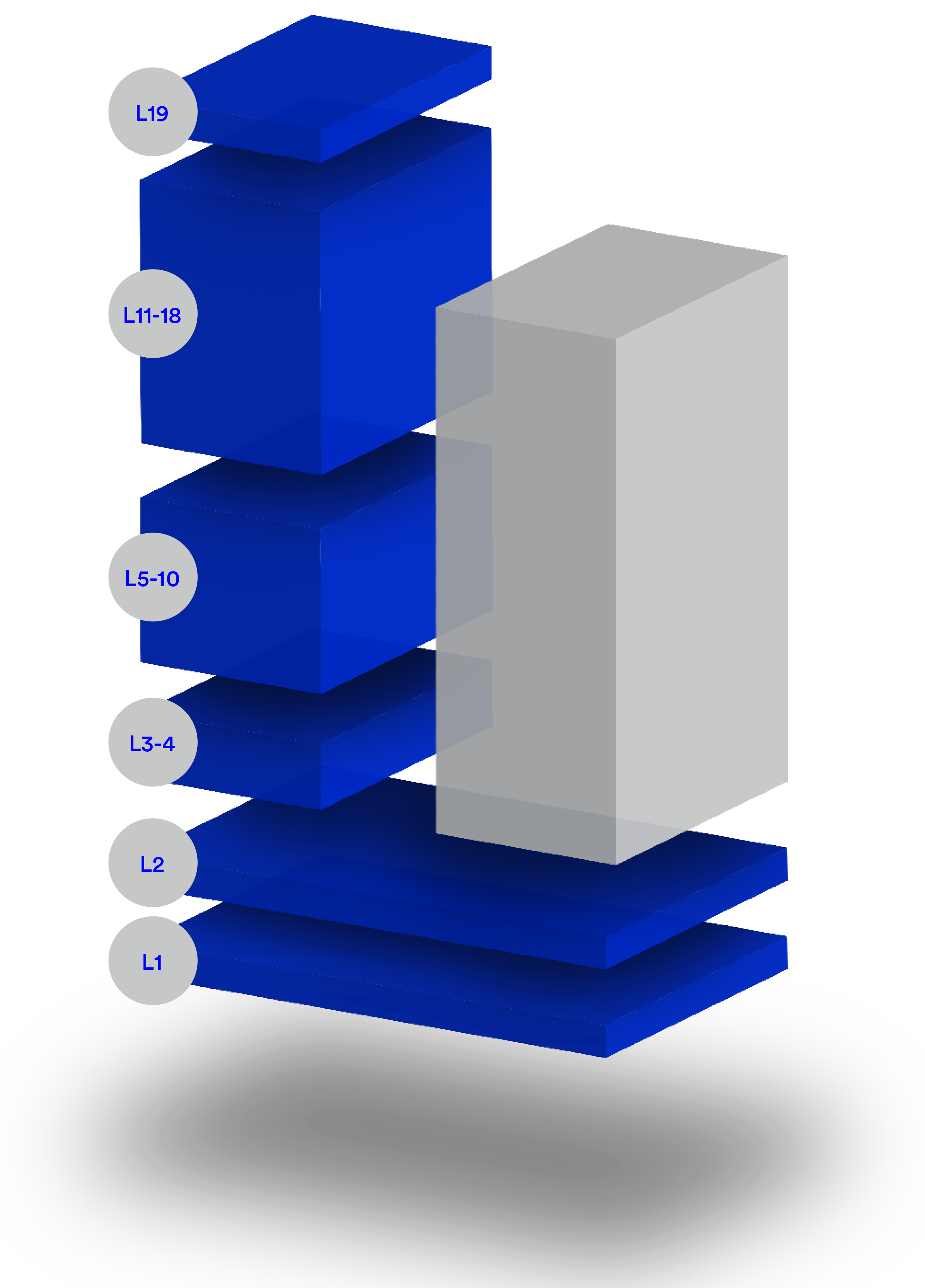 Reception, Bar, Restaurant, Meeting Facilities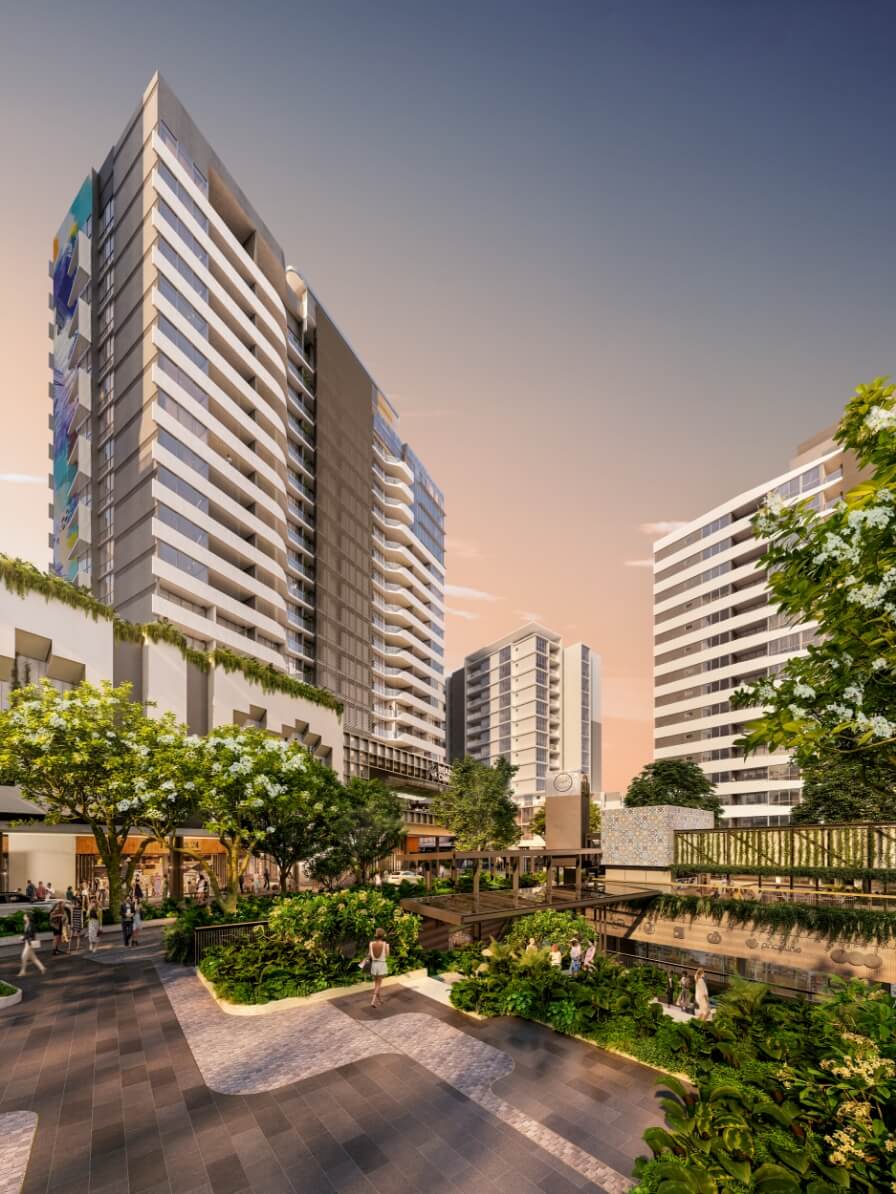 Artist Impression — The Square
looking towards Stage Four and Five
A Well-
connected
location
A pioneering, connected location on this side of the river, there is no place quite like South/City/SQ.
Well-connected by public transport, it is strategically positioned in an area of exceptional growth and potential.
Learn More