South/City/SQ is a vibrant and diverse community of retail, residential and commercial businesses bringing new levels of excitement and energy to Woolloongabba. With a 3,660sqm full-line Woolworths, Angelika Film Centre, Priceline Pharmacy, and so much more, each day at South/City/SQ is an opportunity to discover something new, to feel energised and inspired.
A lively mix of South/City/SQ residents, workers and visitors create a precinct unlike any other – a fresh departure from the humdrum shopping and business centres. This is where residents shop, dine and play daily, where workers to and fro between cafes and offices, where visitors come to soak up Brisbane's world-famous sunshine, uplifting energy and public art. Where people from far and wide stop by to shop, catch a movie, hit the gym and wellness facilities, or to simply linger on the grass in the central square with good friends and great coffee.
South/City/SQ appeals to a diverse audience
from local residents, visitors or people
passing through the neighborhood.
Enquire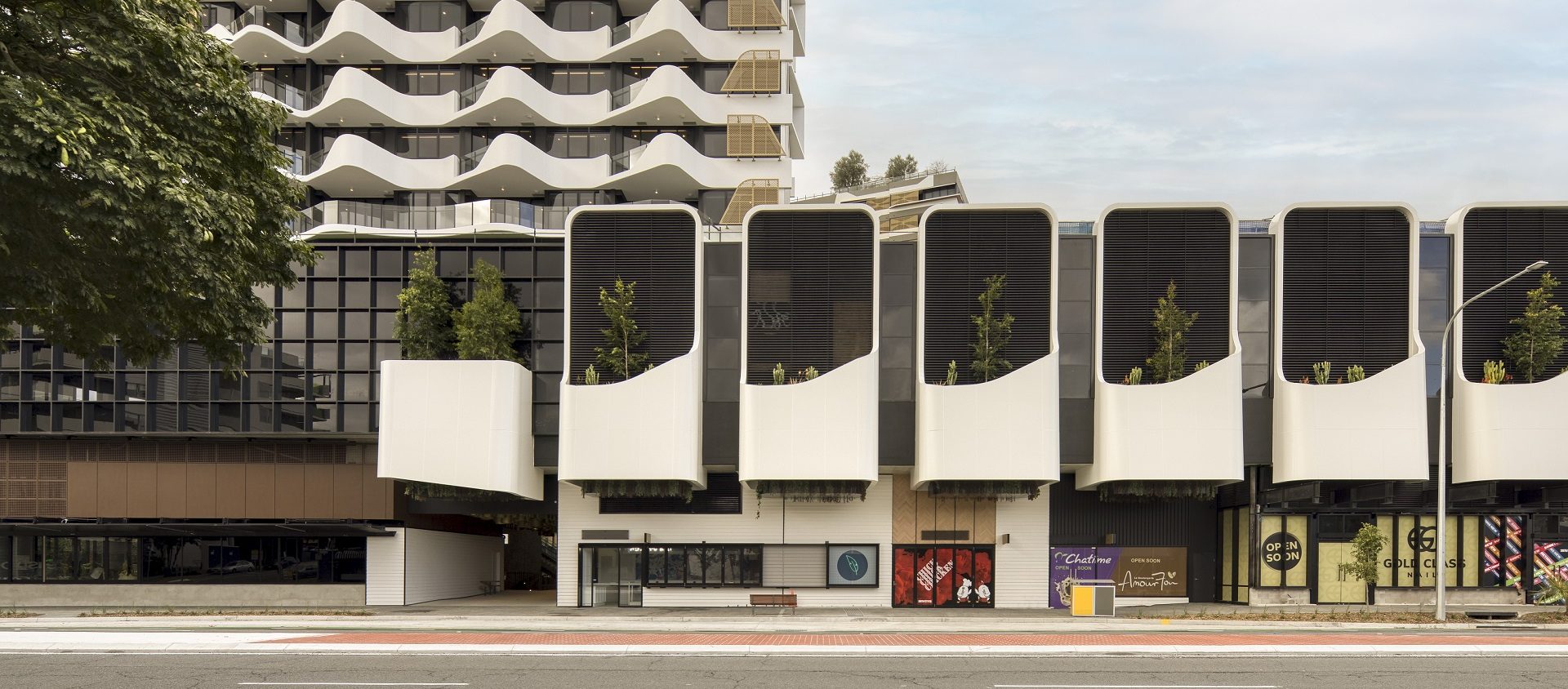 Creators, owners and visionaries behind South/City/SQ
Perri Projects is a diversified private investment and property development group that delivers much more than just outstanding places, communities and award-winning projects.
Across every project that bears our name, from bespoke apartments to exciting new precincts, our ethos is the same: to build carefully considered spaces of timeless quality.
We believe in what we build, who we work with, and the legacy we leave behind, a quality of life people aspire to.
Pellicano owns and manages over 180 properties, with 360+ customers currently enjoying these spaces. The property portfolio is diverse, comprising assets in the residential, commercial, retail/large format retail, industrial and hospitality sectors.
As one of Australia's leading award-winning developers, it has a reputation based on an ongoing commitment to excellence and meticulous attention to detail. Pellicano focuses on quality and affordability while personally managing each phase – design, construction, leasing, selling and delivery. This approach sees Pellicano's developments consistently in high demand by owner occupiers, tenants and investors alike.